Asurint uniquely utilizes the power of IQLogics™, the industry's first search engine. The proprietary algorithm behind IQLogics intelligently recommends a more comprehensive background search for every candidate. That means you get a more cost-effective, complete and time-efficient search. This is why we boast 25% faster results than traditional single county searches, and 16% more records at no additional cost.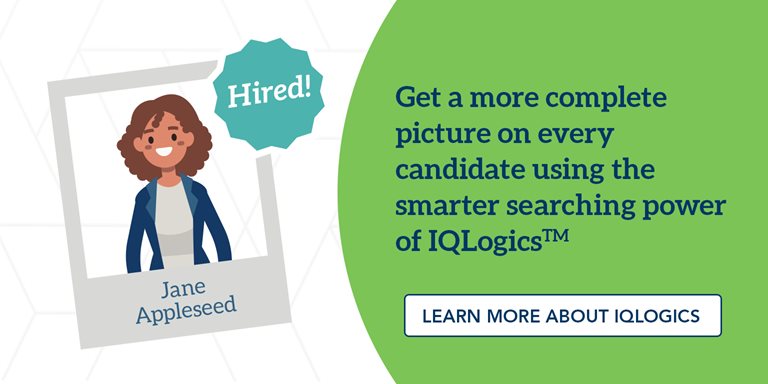 Asurint's
National Criminal Information Bureau (NCIB) database
is made up of aggregated criminal public record data from counties and courts across the country and is improving every day. This cost-effective search option gives you the ability to clear your candidates quickly – and put them to work today. Combine our proprietary national database with our automation tools and Asurint provides Instant Clear criminal searches covering 85% of the U.S. population.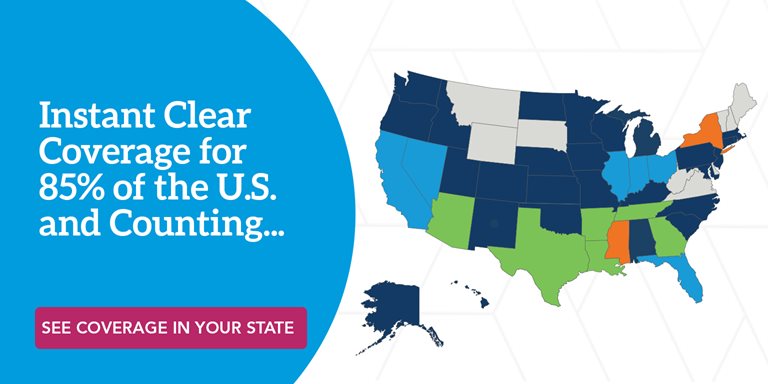 Quickly receive background checks in one day or less. Instant Clear is a fast pre-employment background screening service that you can take advantage of in many states and the majority of the most populous counties in the states.
Our unique partnerships and integrations with many county criminal courts and state agencies across the nation give near instant access to criminal records in historically difficult to research areas such as Northern Illinois and Southern California.
We also keep you informed of any court delays and closures across the U.S. Just
subscribe
to get notifications delivered to your inbox!
We call a fair game – for you and your candidates
Our industry-leading automated compliance engine helps make sure that you stay in step with ever-changing local, state and federal regulations. Backed by a team of legal and compliance experts, our regularly-updated algorithm helps keep our accuracy rate is 99.99%, so you can rest assured that you're hiring the best talent.